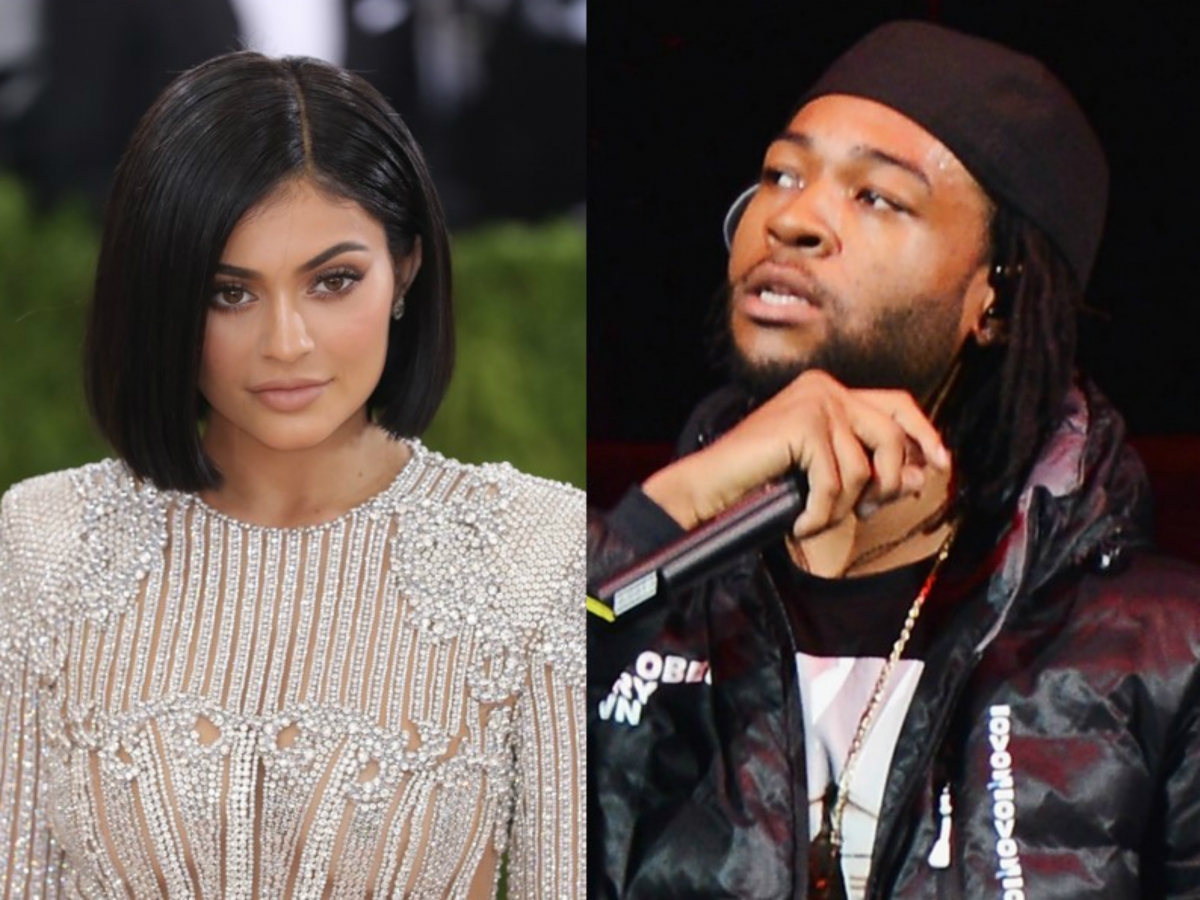 Image courtesy of ibtimes.co.uk
Another day, another new celebrity romance budding. This time, it involves newly-single Kylie Jenner and rapper PartyNextDoor, who have been flirting ever since Kylie broke up with rapper Tyga (she sure has a thing for rappers, am I right?), citing a need to focus more on her lip kit line as the reason for the breakup. Right, she seems to certainly be focusing on """lip kits""" with PartyNextDoor so soon after her breakup.
Despite sources assuring media outlets that the two are NOT dating, I think otherwise. Considering the Kardashians' tendency to lie to the media and cover things up (especially with Kylie and the lip injections, dating Tyga, etc.), I think we can safely say that these two ARE dating, and in fact, might have even contributed to Kyga's breakup. To summarize, they've already been spotted out on dates together and have featured each other in flirty Snapchat stories. The two have reportedly been friends for about two years now, so it's not like PartyNextDoor came out of nowhere, as most people seem to think. However, the fact that these two have been spotted together A LOT over the past few weeks indicates that there's definitely something more than friendship going down between them.
Kylie, who is no stranger to using Snapchat to basically document her entire life, has featured many of her friends in her Snapchat stories, from Willow Smith to Hailey Baldwin. But PartyNextDoor hasn't been seen in her snaps until very recently. Whatever you make of that, they've clearly been spending a lot of time together, and this change might be good for Kylie. Kylie, who is 18 years old, is much closer in age to PartyNextDoor (22) than she is to Tyga (28). Plus, PartyNextDoor doesn't have a son or a baby mama (as far as we know), and we all know that that would be a lot less stressful for the youngest Jenner.

Whatever the case may be, I think we'll find out soon enough if the two are dating or not. I'm willing to bet my college tuition on it, though (after all, PartyNextDoor DID just serenade Kylie in his latest snap story...).

But what do you guys think? Be sure to comment and vote in the poll to the side! :)

-S.